Who We are & What We Do...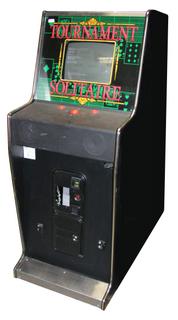 In 1997, we were the first to introduce the concept of online competitive skill game competitions. We created the best possible Classic Solitaire game (Tournament Solitaire) and in doing so created the first tournament system of its kind. We launched our website and ever since we have been creating new online games and increasing the number of tournaments we host while growing a great family of players.
We offer our players a state-of-the-art, live multiplayer gaming experience where members can play a variety of free skill-based games and compete in competitive online tournaments against other members. We host these skill-based tournaments for our members who thrive on competitive play. We provide our players with a secure multiplayer gaming platform where we host and oversee competitive online tournaments and maintain member's accounts for a user friendly & entertaining online gaming experience.
Tournament participants earn prize tickets or promo tokens for their performance of skill and speed in our professionally organized online competitions. Players enter competitive tournaments by purchasing game tokens or by converting promo tokens from free tournaments on www.playtournamentgames.com. The winner or winners in a competitive tournament are the player or players whom obtain the highest score during their entry into the tournament. A player's score is directly related to their speed and accuracy displayed during their game round.
When we first launched with Tournament Solitaire we gave the world something new to do on the internet, compete against other players while playing a game they loved. Playing online and being able compete against other real players from around the world caught on so well that through the years we kept adding more games to compete in, more tournament types, and hosting more tournaments.
As the years went by we have kept doing what we love, creating and developing the highest quality online games. We have adapted our games to offer tournaments on mobile through our mobile app to allow our players to compete whenever and wherever they want. We are always adding in new features and coming up with new types of competitions, and developing for new platforms.
We have developed a unique system of player levels to make sure that the gameplay is always fair and fun for everyone. We are still developing new games as we go. We are proud of how our TG family has grown and look forward to seeing where it will go as time goes by.
We always welcome your input and suggestions as we are always trying to improve all that we do. Please Contact Us with any feedback or suggestions you might have. And don't forget you can join us on Facebook, Google +, YouTube, and on our Blog stay up to date on the latest TG news!
Tournament Games makes playing in online game tournaments more convenient and fun so that you can enjoy the thrill and excitement anytime day or night. You still get the same experience of never playing against 'the house' or a computer generated opponent. All our competitions involve real human individuals from around the world. The winner is always declared based upon a player's skilled performance and our skill ranking system ensures that player skill levels are matched with equally skilled opponents to ensure fair gameplay.
Tournament Games offers a practice mode of each of our games where player can practice and sharpen their skills as often as they would like. We designed each game to ensure that competitions are based on skill and no player can win due to luck by implementing a system that measures each aspect of gameplay to measure their skill and speed displayed while playing the game and every game round of a tournament always has the same exact configuration and features.